Parrish Locke is 27 years old, a successful model with a gorgeous boyfriend, and a loft in Manhattan. Little does she know that during a photo shoot in Chester, West Virginia, an unfortunate car accident will change her life . . . forever.
Parrish discovers she's gifted in a very special way, and thus begins a suspense-filled journey that unravels secrets and mysteries from the past.
Once her journey ends, it is just the beginning for Parrish, because only she holds the key that will bridge the past to the present, and allow wrongs to be righted from beyond.
From mafia capos, to steamy romance, and solving the unsolved, her journey is one that provides the blueprint for her future--one that she never imagined possible.
USA Today and Amazon best-selling author Andrea Smith is pleased to present Book #1 of the Limbo Series, Silent Whisper.
Expect the . . . Unexpected.
NOTE: Though this book is the first in a series, each book is written as a stand-alone and contains no cliff-hangers.


The wonderful thing about a good book, is not only that it gives the reader an escape from his/her reality, but that it stays with them for days to come. For me this was one of those books.
After a car accident Parrish Locke's life takes an unexpected turn. She discovers that she has a special gift, a gift which could help others communicate an I love you, an apology or simply find the closure they needed. I can't really say much about the story without giving away the plot, what I can say for sure is that this was a unique, brilliantly told story.
From the very beginning this is a story that will catch your attention and will have you glued to it page after page. I always admired Andrea's ability to research her facts, and this book is not the exception, in my opinion it enhances credibility to the story. The characters are very believable and well developed, they will give the reader a array of emotions, going from incredible sadness to pity to anger to indescribable love. I was so touched and sad at a certain point during the story that I had tears running down my cheeks.
While I understand that for some people this is an unbelievable story, it's something that I believe wholeheartedly, and it gives me hope, making wish it was me experiencing something like this.
If you're afraid about the paranormal aspects of the book, don't be, those aspects are the ones that enhance an all ready beautiful tale.
Good news is that this is only the first book in this series, I can't wait to see what else Andrea has in storage for us.
Highly recommended!!!!



Andrea Smith is a USA Today Best-Selling Author.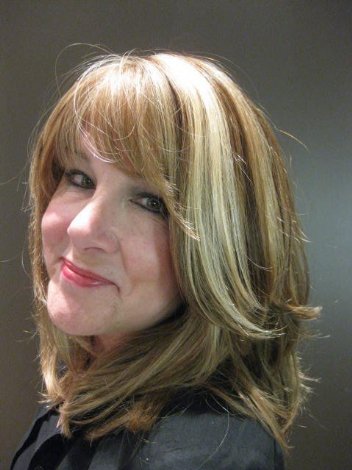 An Ohio native, currently residing in southern Ohio. The Past Tense Future Perfect trilogy is Ms. Smith's first self-published work. Having previously been employed as an executive for a global corporation, Ms. Smith decided to leave the corporate world and pursue her life-long dream of writing fiction.
Ms. Smith's second series, The 'G-Man Series' consists of a trilogy and novella, and her newest series, the 'Limbo Series' is her first venture into a blend of romantic/suspense, mystery with a sprinkling of steamy scenes.
A listing of her published fiction:
G-Man Series:
Diamond Girl
Love Plus One
Night Moves
G-Men Holiday Wrap
These Men (Spin-off) Part of the BEND anthology.
Past Tense Future Perfect (Boxed Set trilogy, e-book only.)
Limbo Series:
Silent Whisper