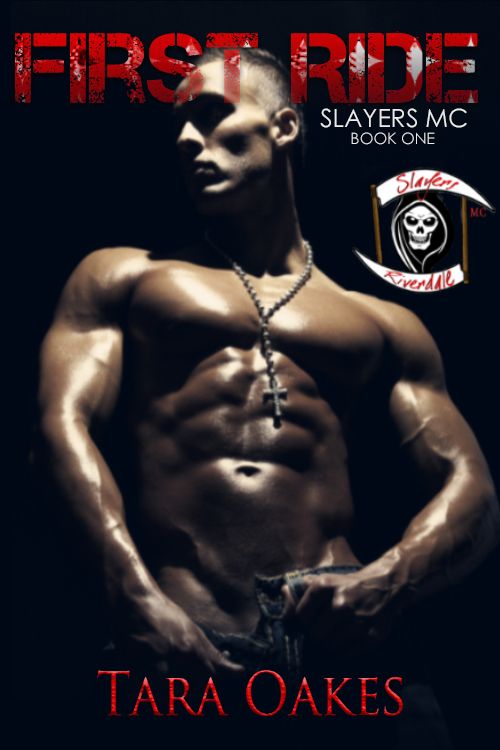 First ride is now available! Grab your copy today!
Synopsis
*** This book is intended for those 18 years or older due to strong, mature, sexual content that is dark at times. ***
"Since when are bikers the good guys?... They're filthy as SIN."
Dawson McCade is used to having to fight for everything. He fought hard for his position as the President of one of the most ruthless, bad-ass, outlaw motorcycle clubs... the Riverdale chapter of the SLAYERS, MC.
He's prepared to fight with everything he has against the newest threat to his organization... the Conquistadors drug cartel as it begins to move in on his club's territory.
One thing he's not used to fighting, though, is against himself. Ever since the moment he first laid eyes on the innocent, angelic, Molly Donovan, his world's been thrown upside down. He's a killer, an animal, with dark demons buried deep. Demons that he's used to help fuel the drive that's gotten him to where he is in life. He's not looking for redemption, he's not looking for temptation... hell, he IS the temptation.
Molly, his "angel", brings a whole new threat to Dawson's life. One that can't be fought on the outside like everything else he's used to. She's going to cause a war within him, one that's more dangerous and terrifying to him than the bullets that the Conquistadors are sending his way.
The Slayers MC are soldiers, fighters. Dawson's going to need every single bit of those things to lead both his club and his heart to victory.
*This is a BRAND NEW series by Tara Oakes, authoress of the Kingsmen MC series. Although the two series will have slight overlap, this series is fully written to be read as a complete standalone from the Kingsmen. For those of you that have already fallen in love will Tara's sexy bikers, fear not... you're about to get a whole new group of alpha book-boyfriends to add to your collection.
Amazon:
http://www.amazon.com/First-Ride-Slayers-MC-Book-ebook/dp/B013R6F84Q/ref=sr_1_12?ie=UTF8&qid=1445210244&sr=8-12&keywords=tara+oakes
Review
This is a book about one hot man and one woman who has the weight of the world on her shoulders, the relationship that took off like a rocket,finding these two people experiencing the one thing they both wanted most. To be loved.
Dawson is a typical male when it comes to saying he wants no old lady, he doesn't want to be tied down. But then he meets the Angel he knew from first sight, he couldn't ever give up.
Now he just have to convince her to let him take care of her.
Molly aka Angel is going through life with more responsibilities than any one young woman should have, raising her niece, caring for her ailing mother, and driving a car that is a death trap in the making. To top it all off now she has this alpha male. biker dude after her, and although he says he wants to take care of her she is hesitant to allow that to happen. But she wasn't counting on his powers of persuasion.
These two do come together in a very quick way, but it works for them and the way the story was written. He could be very controlling at times and she wasn't always receptive to this but she did come around to his ways after a while.
There was action and drama thrown into the mix that just balanced the whole story for me. The other characters in this book also added a depth to the storyline which I found quite interesting. I'm hoping to hear more about them in books to come.
The ending left me a little shocked as I wasn't expecting it but now I am jonesing for the next book in this series.
If you love a book with love at first sight and chemistry that is off the charts, then this book is definitely for you.
*** Review by Tammy ***
Teasers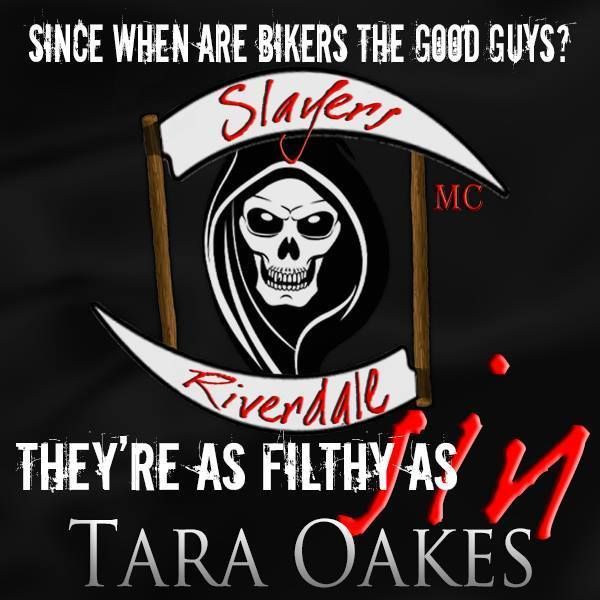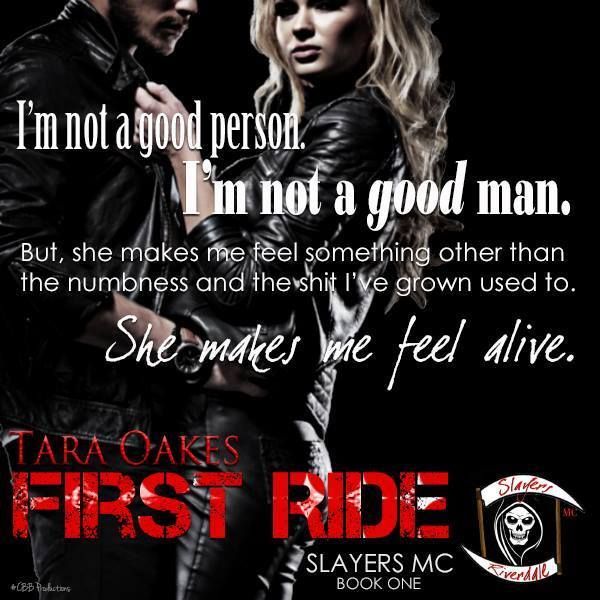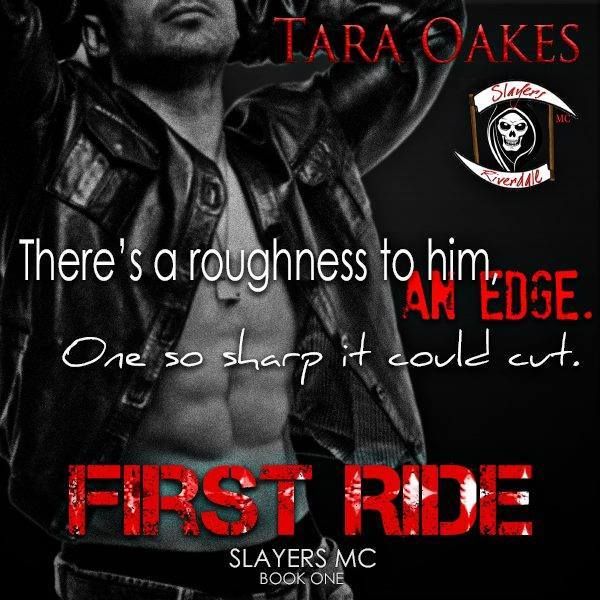 More About Tara Oakes
Tara is a thirty something newbie author from Long Island, New York. She's a voracious reader, a passionate writer and obsessive junk T.V. aficionado. When she's not doing one of those three things she is attempting to garden, hanging with her hubby or partaking in some retail therapy. She enjoys connecting with her readers and is having a blast entering into this new world of publishing. Her series' include the Kingsmen MC Series, The Chianti Kisses Series, The Badge Boys Series and the newly begun Slayers MC Series!
Social Links