🔥🔥 NEW RELEASE 🔥🔥
LIP SMACKER by Alison G. Bailey is LIVE!
Are you ready for Logan Heath?!
START READING LIP SMACKER TODAY!

My hands landed on my hips. "You can't set up a mobile office in my bakery." "I have to work, Miss Smacker, and I am a paying customer." He took a long sip of coffee. "This is your negotiating tactic? Wait out your target until she gets so annoyed she'll sign anything to get rid of you?" "Not to boast, but I've never had a woman want to get rid of me. In fact, just the opposite." Logan looked wistfully into the air. My guess, sexy memories of the long list of women he's had encounters with. No doubt they were skinny, had big boobs, big hair, and legs for days, with cute Ivy League sorority names like Buffy, Felicity, and Poppy. "You can't stay here the entire day," I snapped. "Does that mean you're ready to discuss Harper's offer?" "It means get out. You lurking here in the corner will unnerve my customers." "Your customers or
you
?" "My customers. You're already on my nerves." "Then let's talk business." "I'm busy!" He opened his laptop. "Do you have free WiFi?" "WiFi my ass." I stomped toward the kitchen.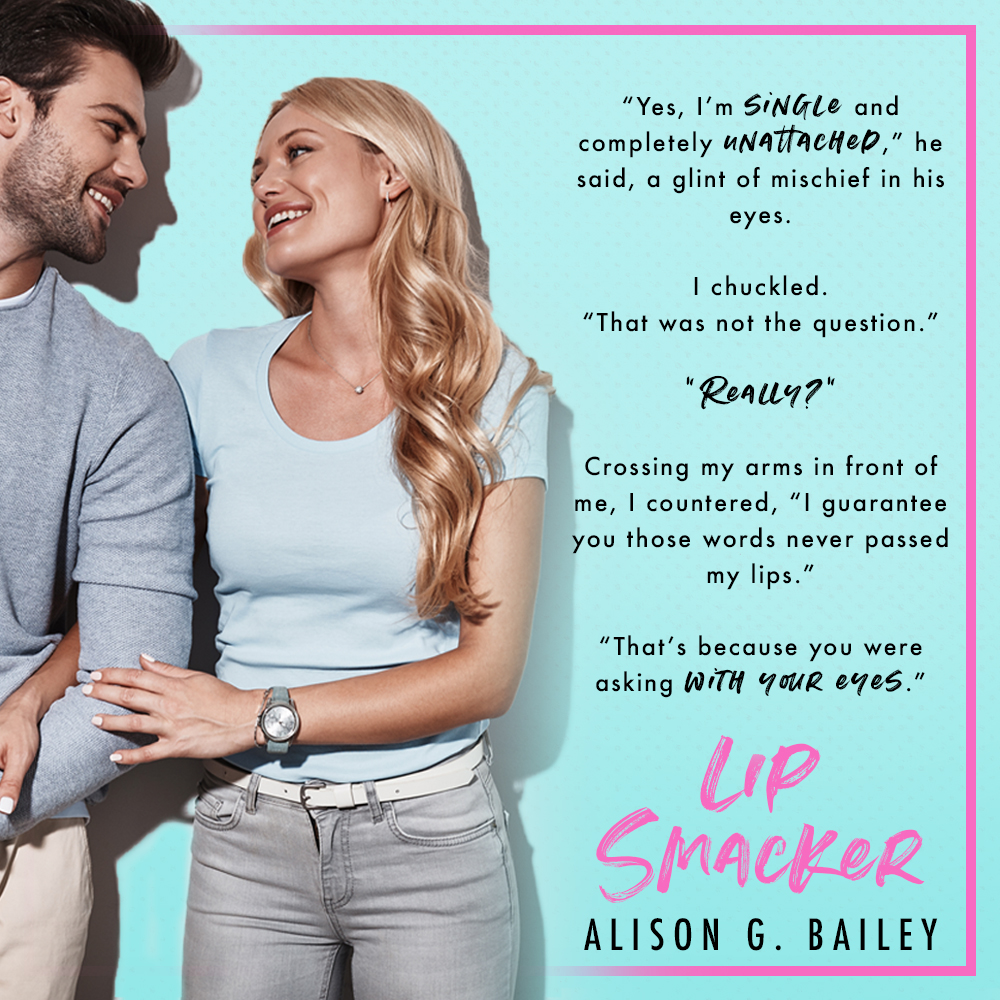 Alison G. Bailey is an award winning, Amazon, and International bestselling author living in Charleston, South Carolina. At the age of ten she discovered her inner author, rewriting scenes from her favorite TV shows and movies. Alison wrote and produced several stage plays before turning her sights on the book world. Under the influence of large amounts of Diet Pepsi and her Spotify playlists, Alison writes thought provoking, emotional stories, full of love, and romance.